Les Enfants en Suisse
A family guide with useful advice on parenting, pregnancy, breastfeeding, health, nutrition, baby food, baby care, cooking, hygiene, schooling and education, languages, insurances for kids, sports, family holidays, and pets. With a special focus on Kids Allergies.
Available in two languages, French and German (also partly English), the magazine Les Enfants en Suisse aims to provide the public with practical and reliable information and helps moms and dads navigate every aspect of parenthood from pregnancy through the school years.
As every year, we vary the contents of this guide, which is intended to accompany you efficiently and pleasantly in your family life and give parents tools to raise healthy and happy children.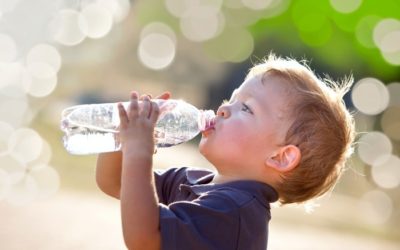 The observation is general: school-age children tend not to hydrate enough. The morning juice, bowl of milk or chocolate is not enough, knowing that they will often not drink again before noon. A child who doesn't drink enough may see his physical and intellectual...
A family guide on parenting and raising children. A natural approach to a happy family life.
Learn everything there is to know about pregnancy and breastfeeding, information and tips focused on families and kids. Making our children's lives easier and happier is at the center of our editorial. Read topics and activities to engage families in nutrition and hygiene, ideas on educating and raising children, support your child and find ways to make time with your couple after you have a baby.
Help your child choose the right sport and find out some of the health benefits to owning a pet.
And if there are any allergies or intolerances in the household, don't forget to visit Swissallergy!